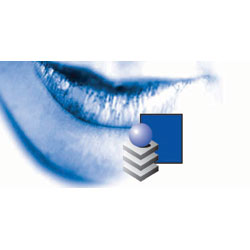 Dr. Uwe Blunck - Certified Implantologist



Lavesstrasse 67
30159 Hannover
Telefon 0511 / 322934
Telefax Telefax 0511 / 322932

Zur Deutschen Seite
Beautiful teeth and a healthy appearance can promote self-confidence. A smile is a simple gift we can offer to others. But nature does not always complete a smile with a set of attractive, presentable teeth.
So that you can continue enjoying your life with the confidence of perfect teeth, we offer a range of cutting edge dental treatment solutions. Get to know our friendly team and all the procedures that are available to you in our clinic. We are looking forward to your visit
Implantation is the technologically sophisticated way to replace a lost tooth. It offers a high success rate with aesthetic results. The implants are made from Titanium, a material which is natural to the body. No cases of allergic reaction are known. The surgery is performed on an out-patient basis under local or general anesthesia. A dental implant is an excellent option to fill the gaps left by tooth loss or to close larger spaces between teeth. After the healing process, a sound basis for your new tooth will have been established. The dental implant acts as an artificial tooth root and provides a fixed and secure anchor for prosthetics, crowns, and bridges. The prosthetic tooth looks just like your other teeth in shape and color. When considering implants, the advantages speak for themselves: a high degree of comfort, no chewing restrictions, and they feel like your own.
Praxismarketing, Zahnarztpraxen, Praxis-Homepage
Werbeagentur Koeln Webdesign